You may have read the recent Forbes article noting China is facing an epidemic of counterfeit and contraband wine. Or is it? Three of us, with business and legal experiences in China, got together and talked about the article.  Here are some different perspectives from someone whose family has generations of wine industry experience in France and Switzerland and has been selling and distributing (and of course, drinking) foreign wine in China in the past 7 years.
 3 people in this conversation:
Gregory Perret of Paradox, a top wine distributor headquartered in Shanghai

Samuel Speed

, an American lawyer working in Yingke Law Firm's Guangzhou office

Amy Hsiao

, a Chinese native and an American lawyer, focuses on counterfeiting
Topic: Exactly how it is like in selling foreign wine in China (market changes, top trends and pathway to success)
Here's the conversation and of course, our virtual toast to you!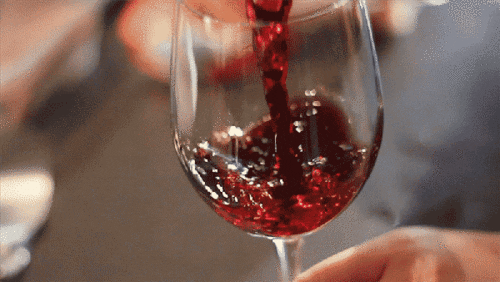 How did you get started in the Chinese wine trade?
Many generations in my family have worked for the wine industry in France and Switzerland. I started to learn Chinese in 1997 when I was 14 years old. Later, in 2005, I wrote a study about the Chinese Wine Market as part of my Master's degree in Lyon III University. In 2010, I moved to Shanghai and joined Paradox (known as French Wine Paradox at the time).https://media.giphy.com/media/W1l4OnrJp7vPO/giphy.gif
What were Chinese customers looking for when you first started and what are they looking for now?
Customer behavior has changed more in seven years in the Chinese market than in forty years in the French market. When I first started in China, wine was exclusively linked to social status. You could sell any wine you wanted since there was no leading brand and very little knowledge about wine regions and grape varieties.
Now, customers are well informed. They know the names of famous wine regions, they are all able to identify some of the world's big brands, they know the main grape varieties, etc. Nowadays, you need to get into more detail about the wine in order to complete a sale. Mentioning the wine's value is not sufficient anymore. They are also aware of the prices and of the fact that you don't need to spend thousands of RMB to get a good bottle of wine.
Finally, and this is probably the most important, most customers are now final consumers. This has opened the door to a lot of cheap wines (like VCE) which would have been less appropriate for a market solely linked to gifting and social status.
How did you assemble the list of wines Paradox distributes? Do you know if other distributors operate this way?
Our wine selection has evolved with the market. It went from a long list of more than 800 wines in 2010 (including many countries which didn't even appear in Chinese customs top ten, such as Mexican, Bulgarian or Swiss wines) to a short-listed selection of a bit more than 200 key items. We now focus on the best sales, mostly working with big suppliers who have enough stock to answer the demands of the Chinese retail market and who are financially solid. We are very close to our suppliers and have been collaborating with most of them for more than ten years.
We still stay very close to the Chinese market with a focus on nine countries (France, Italy, Spain, Chile, Argentina, USA, South Africa, Australia, New Zealand). French wines still represent 70% of our portfolio, with a big share for Bordeaux. I think our way of selecting wines is very unique because it remains focused on retail (mostly big supermarket chains like Walmart, Carrefour, RT-Mart, etc.) and we remain very focused on final consumers. Other distributors who deal with wholesalers, hotels or restaurants operate in a completely different way.
Has China's corruption crackdown made a difference to your business?
It did bring down sales of Grands Crus a lot, especially in Beijing, but it helped regulate the market. We are now in a much more healthy and steady market where sales are easier to forecast. Previously, we had a lot of "one shot" customers. So the corruption crackdown pushed all the wine companies to focus on real wine consumption and to work on building a real market.
But this has been our goal since the very foundation of Paradox. We are heading towards a market that is similar in some respects to the US and France where sales in supermarkets (or online retail) represent more than 80% of the overall sales. Grands Crus are still selling well to a population of passionate consumers.
As a wine distributor, how do you deal with counterfeit wines?
We only distribute through big retail chains, mostly international. They go through us because they know that we control our supply chain and that our products are all authentic. On the other side, our retailers have a very good image in China and have never had an issue with counterfeit wines. Trust is one of the reasons why most people will want to go to a supermarket to buy even the most expensive Grands Crus (which you really wouldn't see in supermarkets in France). Our Grands Crus all come directly from Bordeaux negociants. We have been working mainly with three of them for the past few years and we are totally confident in their supply. At the same time, we train our promoters on how to certify that a wine is legitimate. The question of authenticity comes very often from Chinese customers. Being able to answer that question has actually become a key selling point for our promoters.
Realistically, what are the available opportunities for foreign vineyards in China? Is a long-term commitment to China required?
Foreign vineyards need to find a good partner and need to be very open-minded on the way their wines will be commercialized. They have to find a partner they trust because that partner will need enough freedom to get things done in the market. The Chinese market does not answer at all to the same issues that are found abroad. In order to understand that, we advise our suppliers to come to China as often as possible to discover the hard reality behind this "Eldorado". Sales are only growing because people are working very hard at it.
In your experience, what are some of the common problems foreign vineyards have when entering the Chinese market?
Believing that it is going to be easy is the most common problem.
Is the Chinese wine trade still as fun as when you started out?
The fun is definitely still here, even though problems are increasing along with your knowledge of the market. Just when you think you have secured a leadership position in your market, the internet comes in and breaks all the rules! It is important to always stay a couple of steps ahead
Gregory Perret is Vice-President and Director of Marketing for Paradox, a leading national distributor in the Chinese retail wine trade with 1300 employees throughout mainland China. He can be contacted at gperret@be-paradox.com
Samuel Speed is an American lawyer working in the Guangzhou office of the Yingke Law Firm's Mu Jinjun Legal Team. He can be contacted at samuelspeed@yingkelawyer.com.
*The interview was lightly edited for clarity and length.